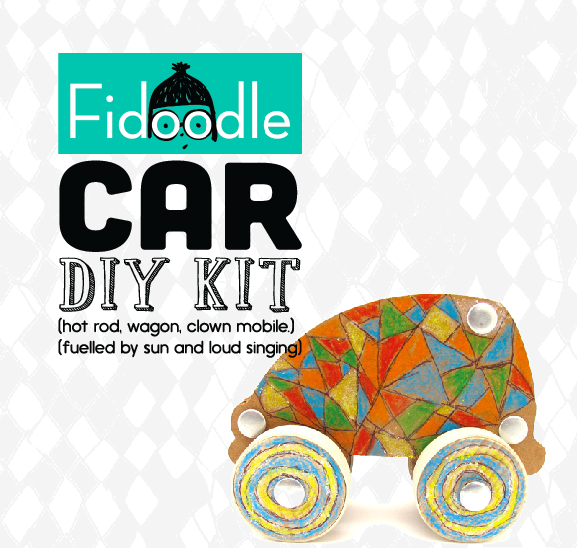 DIY car (sold out)
$16.00 CAD
Imagine your perfect car design. Illustrate 5 different designs on each layer of the cardboard car (5 layers) with the black pen included and then add colour. The flat wooden wheels are excellent surfaces for design. Once you've built the car (using the chicago screws and rubber bands as wheel treads) you've got yourself one very peppy automobile. 
Fact: very good for racing on indoor and outdoor ramps. 
Remember: especially magical designs carry great speed.
Related products